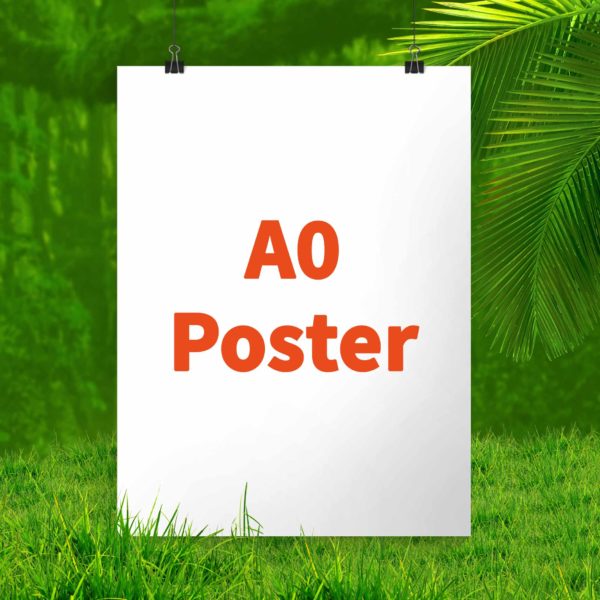 A0 Posters (841 x 1189mm)
Quality full colour Outdoor Poster Printing.
Buying more than 5? Discounts available!
You'll have the chance to upload your artwork once your order has been confirmed.
Our custom printed A0 posters are suitable for a mixture of long-term and short-term uses, printed with high quality with UV inks.
Buy 10 and save 5%
Buy 20 and save 10%
Buy 50 and save 20%
Discounts are applied automatically at the checkout.
Choosing the right paper…
Blue Back Pastable Paper
Recommended for short term use, the pastable blue-backed paper is designed specifically for outdoor use and is crack and flake resistant. This paper is 200gsm tick and is much thicker than the industry standard, making it a lot more durable and easier to hang. Our passable paper is suitable for pasting directing onto your wall or surface, with it's blue backing preventing the surface showing through the print. Due to the texture of this material, the print quality can be reduced compared to printing on other poster material and is recommended for larger posters viewed from a distance. The blue-backing on the material may result in artwork darkening slightly.
Non-Tear Poster Paper
Recommended for long term use, our 200 micron non-tear poster paper is an extremely weatherproof and durable material with a satin finish that produces excellent print quality.Printed in full colour on an anti-curl and tear resistant white polypropylene film. Excellent colour performance, and eco-friendly as it is 100% PVC free. We recommend this paper type if your poster will be viewed from close range, such as point-of-sale displays and entrance posters. The product is guaranteed to stand the test of time.
Ideal uses for A0 Posters (841 x 1189mm)
Indoor & Outdoor Use
Long Term and Short Term Use
Posters
Walls
Point of Sales
Billboards
Supplying your artwork
Have your own artwork? Please read our Artwork Requirements to ensure that the artwork you supply is set up correctly as print ready artwork.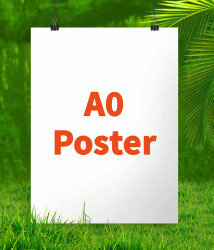 A0 Posters (841 x 1189mm)
Our custom printed A0 posters are suitable for a mixture of long-term and short-term uses,…
From

£

23.23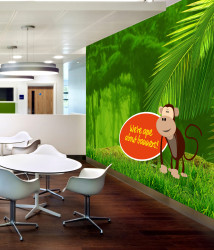 Printed Wallpaper
Our range of digitally printed wallpaper is an ideal decoration for business rooms, reception areas,…
From

£

32.50 per m²