The base folds in half for easy transportation and can be filled with water or sand for stability. The Wind Dancer is easy to transport and set-up and can be assembled by one person, without the need for any tools.
Includes a 740gsm double-sided PVC banner with eyelets for fixing. Replacement graphics easily ordered and installed.
As this product features a double-sided graphic, two separate designs can be supplied (one for each side) at no extra cost.
Ideal uses for Medium Wind Dancer
Portable and lightweight
Telescopic aluminium pole
Eyelet fixings for graphic attachment
Beaufort scale: 4 (13-18mph/21-29kph)
Guarantee: 12 months
Setup time: 7 mins
People required: 1
Supplying your artwork
Have your own artwork? Please read our Artwork Requirements to ensure that the artwork you supply is set up correctly as print ready artwork.
Don't have a design? Don't worry!
Our team of highly skilled designers can create a bespoke design to suite your needs. Simply supply us with your high-resolution logo and all the images you would like to use and we will produce a professional design that is destined to turn heads, create sales leads and boost your brand awareness from just £10.99.
Select a design package above then submit your design brief along with your content at the checkout. For more information on our design packages go to our Design Services page.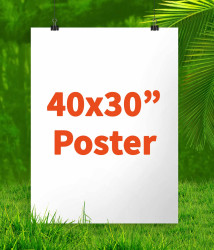 40×30″ (1016 x 762mm)
Our custom printed 40×30″ posters are supplied printed in full colour on a 200gsm blue back…
From

£

9.67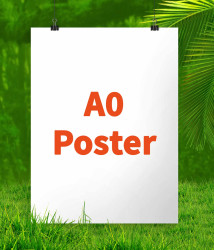 A0 Posters (841 x 1189mm)
Our custom printed A0 posters are supplied printed in full colour on a 200gsm blue…
From

£

12.49
Register online now for great prices
Custom made banners to your spec
Quick delivery on all online order
All printed in Great Britain