Includes bespoke-printed on semi-rigid, anti-scratch, light-stop, 500 micron CrystalFlex material. Quick and simple self-locking magnetic assembly. Thermoformed tabletop in beech effect with internal shelves.
Ideal uses for 2×2 Pop-Up Counter
Supplied with a reinforced wheeled trolley case.
Setup time: 5 mins
People required: 1
Guarantee: 12 months
Supplying your artwork
Have your own artwork? Please read our Artwork Requirements to ensure that the artwork you supply is set up correctly as print ready artwork.
Don't have a design? Don't worry!
Our team of highly skilled designers can create a bespoke design to suite your needs. Simply supply us with your high-resolution logo and all the images you would like to use and we will produce a professional design that is destined to turn heads, create sales leads and boost your brand awareness from just £10.99.
Select a design package above then submit your design brief along with your content at the checkout. For more information on our design packages go to our Design Services page.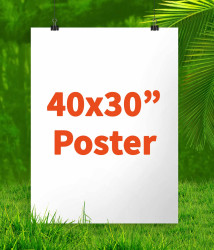 40×30″ (1016 x 762mm)
Our custom printed 40×30″ posters are supplied printed in full colour on a 200gsm blue back…
From

£

9.67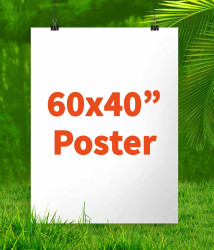 60×40″ (1016 x 1524mm)
Our custom printed 60×40″ posters are supplied printed in full colour on a 200gsm blue back…
From

£

19.34
Register online now for great prices
Custom made banners to your spec
Quick delivery on all online order
All printed in Great Britain